High Interest Checking Enrollment
Thank you for your interest in opening a High Interest Checking account online.
To begin your enrollment process simply select your category below and follow the corresponding instructions.
I am an existing customer, already enrolled in Online Banking.
Thank you for being a First State Bank customer. To open your new account, here's what you do:
Log in to your Online Banking account at KeysBank.com or on the KeysBank mobile app
Go to the Accounts tab
Select Open an Account and complete the opening process
I am an existing customer and need to enroll in Online Banking.
Thank you for being a First State Bank customer.  To enroll in Online Banking, here's what you do:
Go to the Online Banking Login dropdown in the top right corner of your screen
Click/tap Enroll Now Personal
Read and accept the Digital Services Agreement
Complete the enrollment form and click/tap Submit
Chose to receive a confirmation code via text message or phone call by selecting your phone number on the corresponding dropdown. Click/tap Send me a Text Message or Call My Phone (standard text and data rates may apply.)
Enter the code received via text or phone call and click/tap Submit
If you cannot be reached at any of the phone number options presented, you may alternatively select the "I can't be reached at any of these numbers" selection. You will be presented with an alternative form of identity verification by answering knowledge based questions such as "What was the color of your first car?"
Once you have confirmed your identity, you will be prompted to create your new username and password and click/tap Register. The password must be between 8 – 64 characters and include an uppercase letter, a lowercase letter, a number, and a special character.
Read the New Security Features and click/tap Continue
Select your security questions and enter your secret answers. Click/tap Continue
Review your questions and answers. Click/tap Submit
Congratulations! You are now enrolled for Online Banking and can open your account online by going to the Accounts tab, selecting Open an Account, and completing the opening process.
Don't forget to download the KeysBank Mobile App to your mobile device.
Standard phone, data, and messaging rates apply.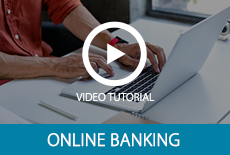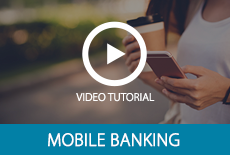 I am a new customer. This will be my first account with First State Bank.
Welcome! To get started opening your new account, simply click on the button below. 
Online opening deposit is $50. Accounts opened online are checkless accounts. Debit cards should be used to make purchases. Online and Mobile Banking should be used to pay bills and transfer funds.